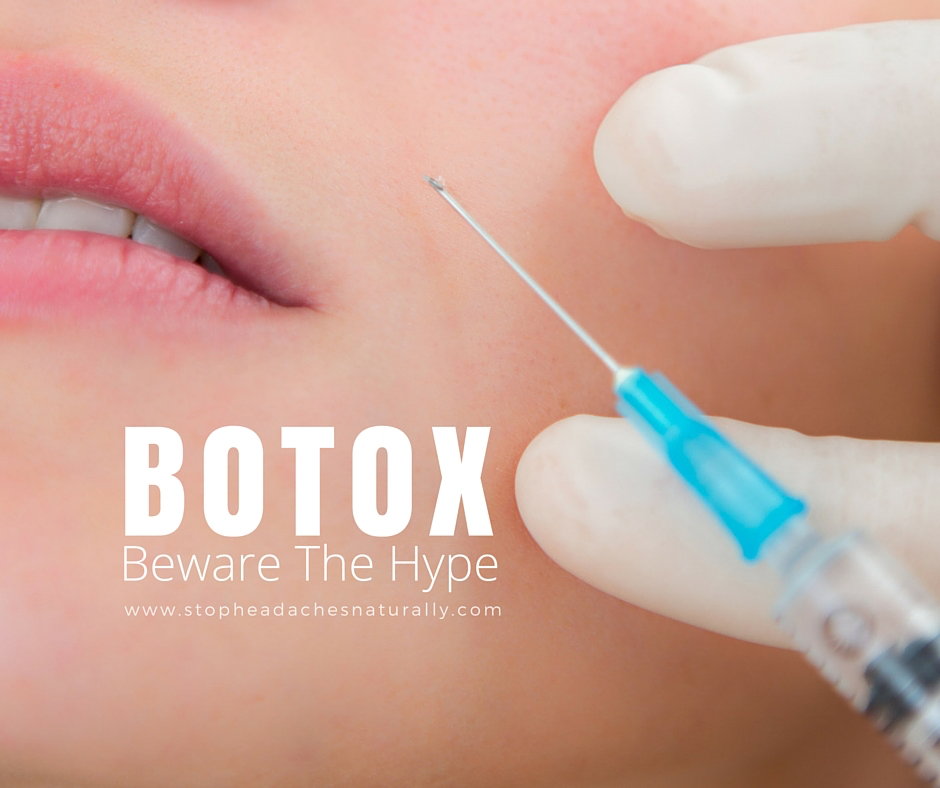 When preventative medication for headaches doesn't work very well (which it often doesn't) Botox and nerve decompression surgery may be promoted as alternatives.

They can seem to hold out the promise of an end to pain. When reports in the media have titles like "How cutting out your 'frown muscles' stops migraines - and wrinkles"[39] success seems assured and risks insignificant.

Yet Botox is the trade name for one form of botulinum toxin, a nerve poison produced by bacteria, and the most poisonous substance known. It is over 10,000 times more lethal than the venom of the world's most poisonous snake – Australia's own inland taipan.


"A nerve poison produced by bacteria… the most poisonous substance known."


Both cause muscle paralysis by the same mechanism. Death is due to paralysis of the breathing muscles.

Risks with Botox are minimised by only injecting minute amounts into several different places within same muscle, but it can still spread some distance from the injection site. For most people the benefits for headaches are small, and injections must be repeated every 2 – 3 months when nerve terminals regrow.

[39] D. Hurst (2010). "How cutting out your 'frown muscles' stops migraines – and wrinkles." MailOnline, 31 August 2010.

This is an excerpt from Stop Headaches Naturally Chapter 9.29 - Botox and Nerve Decompression Surgery - Beware The Hype


It is important to understand that Botox only treats the symptoms and does not address the cause of migraine pain.

Clinical trials that lead to the approval of Botox for migraines requires the use of the PREEMT protocol, where small injections of multiple units are injected over the forehead, sides of the head and back of the head and neck.


"Botox only treats the symptoms"


The cost of this treatment is around $700 and has to be repeated every 3 months. Now that is an expensive way to find temporary pain relief.

If you suffer from migraines and chronic headaches and are considering using Botox, I encourage you to purchase my book called Stop Headaches Naturally. It only costs $27… a drop in ocean compared to the ongoing costs of Botox.

You will learn not only how to find pain relief but more importantly how to treat the cause of your pain and stop your headaches from returning.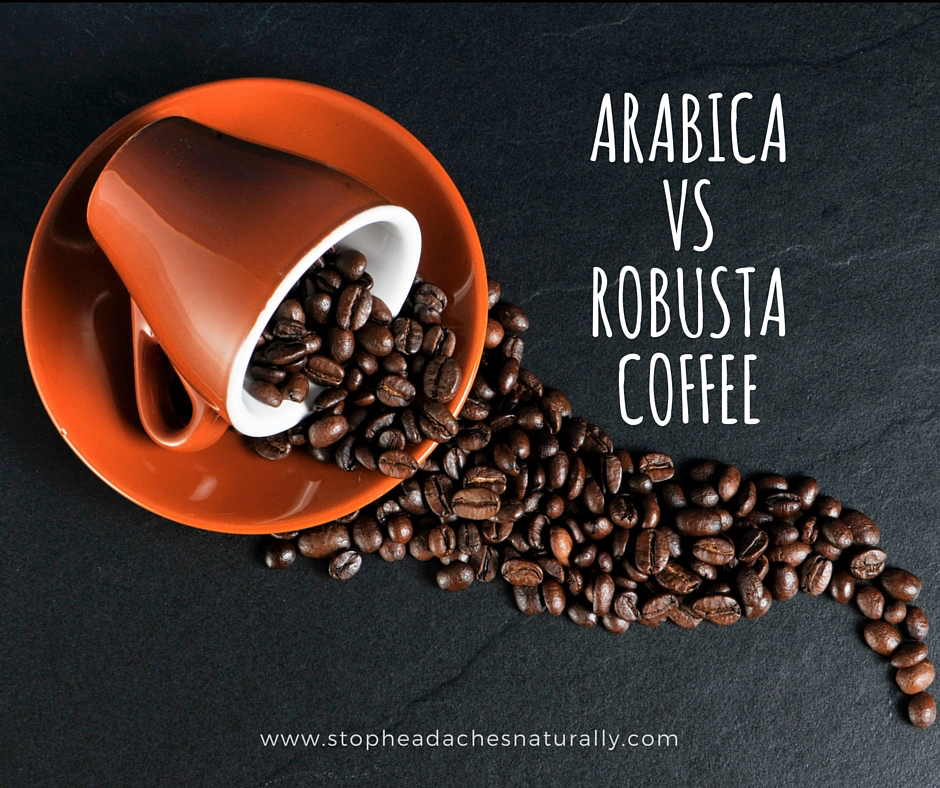 Coffee made from Robusta beans is bitter and is commonly described as 'burnt tyres or rubbery.' Robusta has 2.7% caffeine content, almost double the 1.5% of Arabica



"It makes sense to drink coffee only made with Arabica beans."


Arabica contains almost 60% more lipids and nearly twice the amount of sugar - that's why it tastes better.

NOTE:
Robusta beans are primarily used in instant coffee and is also blended with Arabica beans in numerous coffee capsules. If you suffer from headaches, it makes sense to drink coffee only made with Arabica beans. This will allow you to enjoy a daily cup of coffee without the excess caffeine triggering a headache.

Caffeine is extremely stable during the roasting process so both dark and light roast coffee beans have the same amount of caffeine